Background: The client is an investment firm based in Irving, Texas. They wanted a new website that could showcase their services, investment opportunities and help generate leads, and enhance their brand image. The client had no prior experience in website development and was looking for a reliable and experienced website development team to build their website. They approached Spigital with a limited budget and a tight deadline of just 3 weeks to develop and launch the website. The client also wanted the website to be mobile responsive and SEO-friendly to ensure better user engagement and visibility in search engines. The client wanted the website to be modern, visually appealing and professional.
The client wanted a CMS based website which will allow them to make any small updates themselves. They did not have a technical person on-board, so they wanted guidance from the agency to make the small updates. They also wanted to integrate their website with a third party investment portal.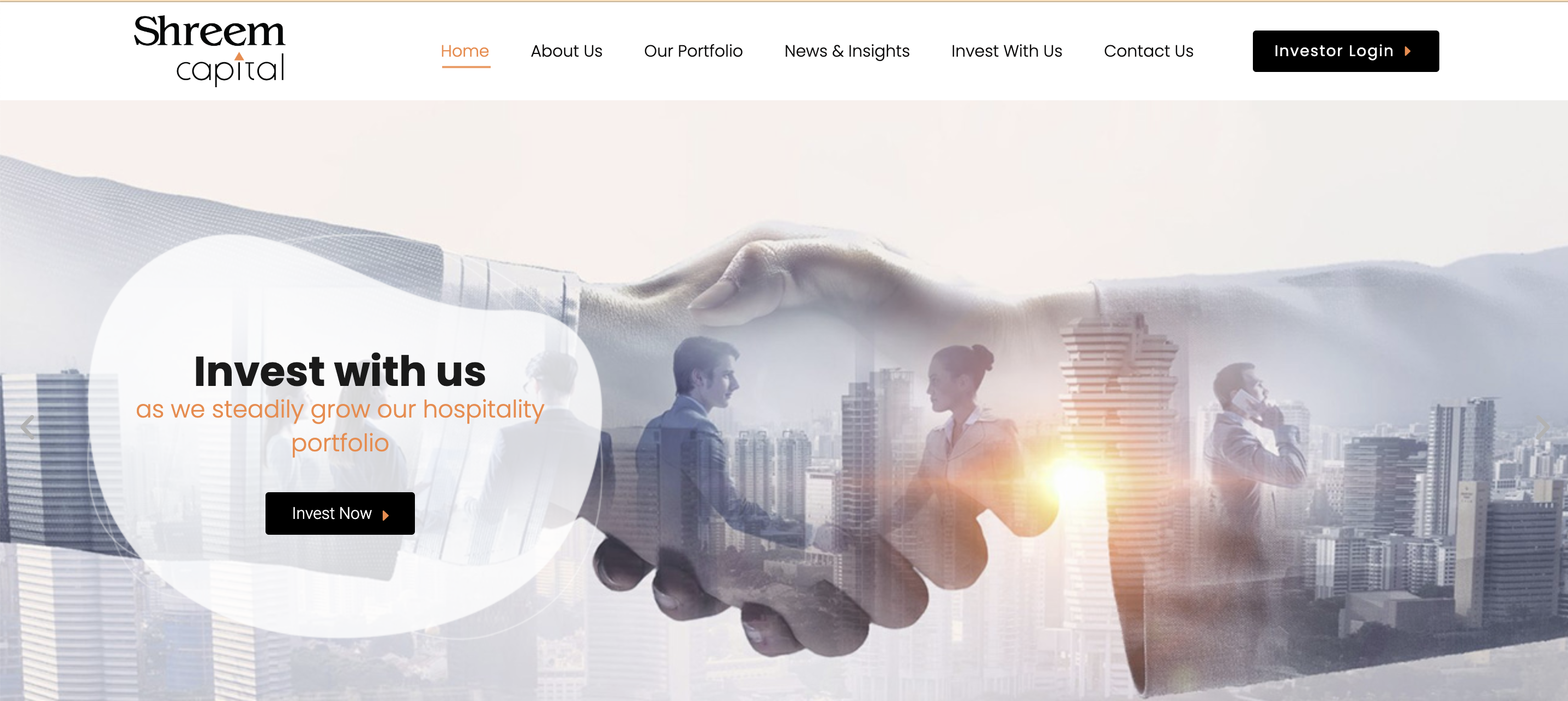 WordPress Design and Development
After understanding the client's requirements, we proposed to develop the website on WordPress, as it was cost-effective, easy to use and could be customized as per the client's requirements. We assigned a dedicated project manager who worked closely with the client to understand their specific needs, and timeline.
We designed a theme that matched their brand image and requirements, which helped us to speed up the design process. We also ensured that the website was optimized for search engines by integrating the best SEO practices throughout the website development process.
We created a user-friendly and responsive website design, with an intuitive navigation structure that made it easy for visitors to find what they were looking for. We developed the website using WordPress, which allowed us to create custom pages and features that were unique to the client's needs.
After the development was complete, we tested the website thoroughly on various devices, browsers, and operating systems to ensure its seamless performance. We then deployed the website to the client's hosting provider.
"We are very happy with the website. Many clients compliment us for a good website and all of the credit goes to the Spigital Team! The continue to support us on digital marketing as well."
– Bhavin P
The project was completed within 3 weeks from start to finish, and the client was extremely satisfied with the end result. The website was mobile responsive, user-friendly, visually appealing, and optimized for search engines. The client's brand image was enhanced, and they were able to generate new leads through the website.
It had all the features that the client wanted including the following
Investor Registration Module – To allow new investors register with the firm.
Current Opportunity Module – A separate module to highlight current investment opportunities in detail.
Integration with Investor Portal – API integration with a 3rd party application to allow investors engage with the firm
SendInBlue Email Integration – We also setup and integrated an email service to the website that allowed automated replies on form fills.
Conclusion: This project demonstrated our ability to deliver high-quality WordPress website development solutions within tight deadlines and limited budgets. We were able to provide the client with a modern, professional, and SEO-friendly website that met all their requirements.