Account-based marketing agency for B2B success.
Spigital is a B2B growth agency that specializes in account-based marketing. Our ABM programs focus on engaging target accounts by bridging the marketing and sales divide.
Spigital helps clients identify target accounts, build engagement, and educate prospects throughout their buying journey.  We create campaigns, content, marketing assets, analytics, websites, and relevant messaging.
Spigital excels at the following.
Account-based marketing (ABM) strategy
Account-based marketing management, optimization, and execution
Ads, Content, Contextual Communications, Research, and Analytics
ABM Agility – data, insights, optimization
Personalization at scale
Attract and convert ideal buyers with account-based marketing.
Having trouble implementing account-based marketing? Spigital helps B2B companies stand up ABM campaigns quickly.
We design ABM programs to attract, acquire, qualify, and nurture qualified leads into opportunities. Our work looks across the whole buyer's journey to identify opportunities, gaps, and areas of impact.  
Align Marketing and Sales to the needs of your target buyers.
Account-based marketing requires a mindset shift in how B2B companies develop customer relationships.
Implementing ABM involves reframing messaging, content, campaigns, targeting, and analytics around the needs, interests, and perspectives of your target buyers. 
Improving the account-based marketing process.
To gain traction and move quickly, Spigital takes an agile approach to ABM. Testing all elements of the account-based marketing program – from targeted ads to messaging to content.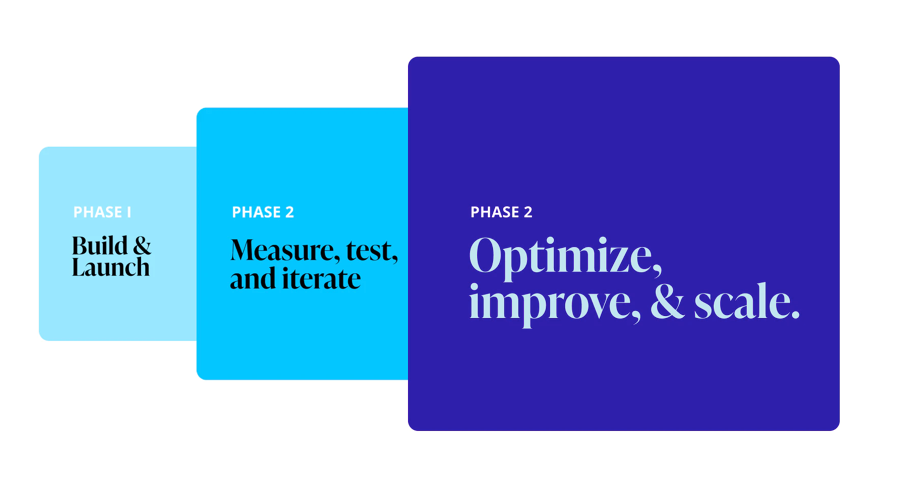 Improve your sales-opportunity pipeline using account-based marketing.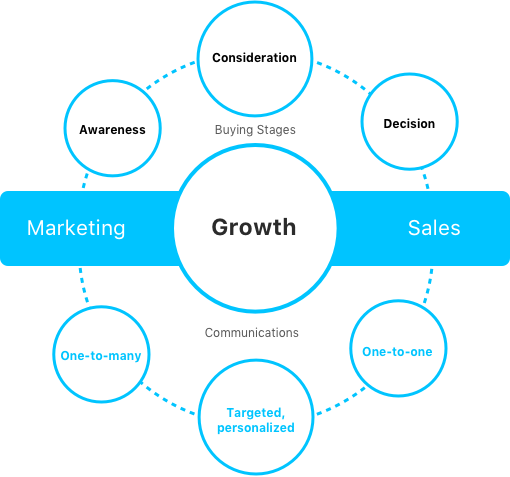 B2B account-based marketing specialists
Spigital is focused solely on our client's growth, which means we are hyper-focused on improving B2B marketing campaigns.
Account-based marketing drives measurable growth for B2B companies; Spigital can help run successful ABM campaigns from start to finish.
ABM strategy
Content for ABM Campaigns
Targeted advertising
Prospect and lead management, scoring, and attribution 
Target account engagement
Personalized content at scale 
An acount-based approach to marketing is ideal for generating business with target enterprises. We build the appropriate foundation for ABM and then accelerate results.
ABM programs built for engagement
Account-based marketing programs acquire, nurture, educate, and engage target buyers. Our agency helps B2B companies align sales and marketing teams to better convert prospects into opportunities.
Account-based marketing builds engagement with ideal customers
Spigital improves how B2B companies engage and convert ideal customers. We create engagement pathways for ABM that build awareness and convert decision groups. We create account-based marketing programs to build momentum with target accounts.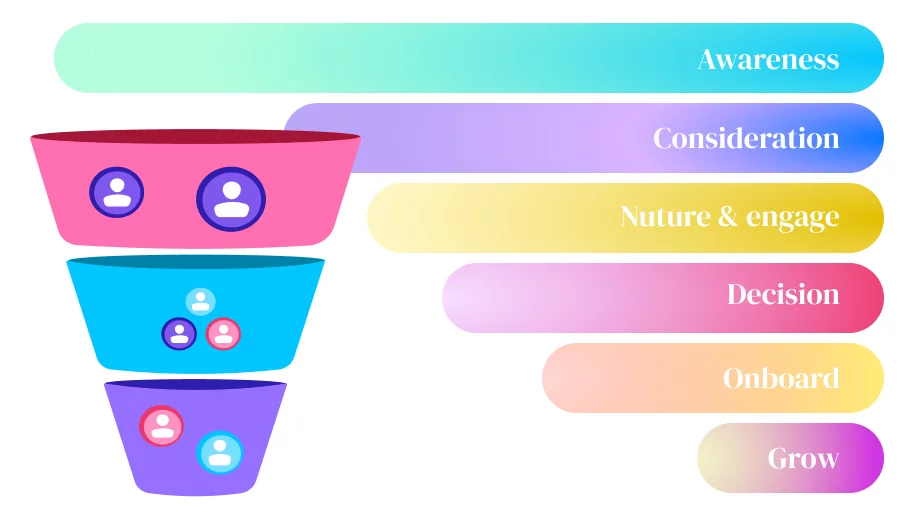 Account-based marketing is a strategic approach to growth. ABM requires more alignment and cross-pollination between marketing and sales.
ABM for Target Account Acquisition
Target accounts are critical for strategic growth. Account-based marketing efforts can drive engagement with ideal buyers that happen to be larger organizations that have lines of business for sales growth. 
ABM campaigns
Content for targeted campaigns
Websites to support ABM
Marketing & sales automation
Messaging strategy
Social selling & content
Email strategy
Content for sales
Nurturing & engagement journeys 
Target account strategy
Is account-based marketing better than demand generation for B2B?
We get asked this question a lot. After working with hundreds of B2B companies, we find that account-based marketing is not better or worse than demand generation. Whether to use ABM or demand generation rests on a company's opportunity pipeline, marketing maturity, market, or particular value proposition. 
Many B2B companies are more successful running both methods simultaneously for specific markets or customer segments. Demand generation can be powerful for entering a market or building a diverse book of business, whereas ABM can be powerful for zeroing in on larger enterprises that provide expansion scale. 
Transform how you engage target accounts by aligning marketing and sales efforts.
Build engagement, awareness, and buyer interest.
Use account-based marketing to power strategic growth.
Spigital helps B2B companies generate interest, engagement, and sales opportunities using account-based marketing. We start by creating an ABM framework that guides actions on the marketing and sales side. We accelerate account engagement by targeting influencers, advocates, decision-makers, stakeholders, and budget holders.
An account-based marketing agency for B2B companies.
ABM is a better way to grow.
Spigital integrates proven account-based marketing methods to drive growth with target accounts for B2B organizations. We help companies target, engage, convert, and inspire their ideal customers. Our work has helped our clients generate deals with their ideal customer base over and over. 
Account-based marketing to increase mind and wallet share
We build ABM programs to increase mind share and increase the share of wallet for key accounts. By working with both marketing and sales teams, Spigital can align both sides of the buyer's journey to accelerate success. We measure, test, and optimize in order to improve conversion rates with key accounts. 
Ideal customer engagement
Our mission is to help our clients articulate a stronger value proposition that drives action within their ideal customer base. As an account-based marketing agency, we help reframe marketing efforts around the needs of target accounts. We build campaigns, programs, tools, and systems to generate engagement and results.